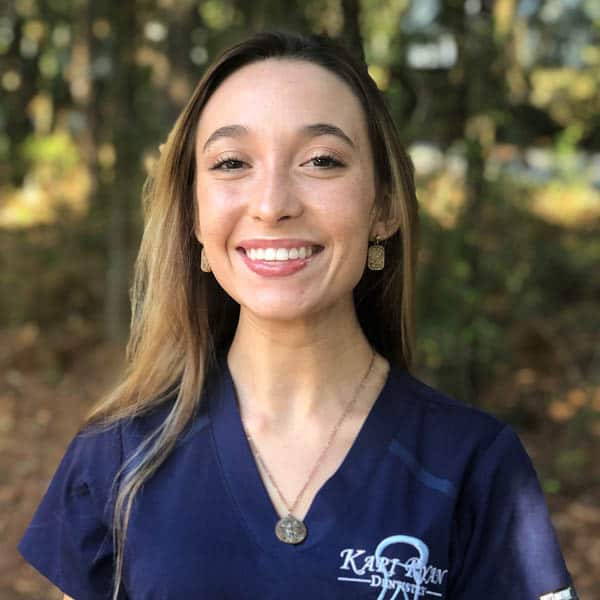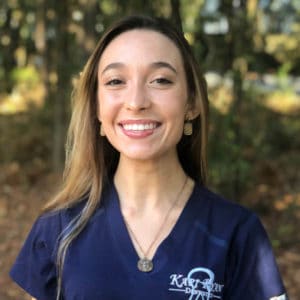 Tiffany – Dental Assistant
Tiffany is one of our friendly and patient focused dental assistants who has a passion for all things dental related. A South Florida native, she recently moved to Charleston and joined our team. She enjoys practicing her aerial skills and spending time outside with her two dogs and a rescue kitten. She received her dental assistant certification from Indian River State Southeastern University, and prides herself in bringing smiles to her patients faces. Your comfort is her goal and she will make you feel at ease during your visit!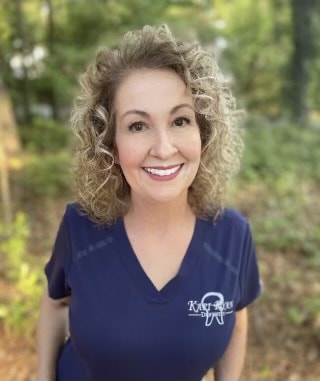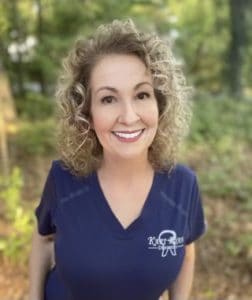 Lorie – Dental Hygienist
Lorie joined Kari Ryan Dentistry in 2014 and brings a plethora of dental experience, knowledge, and education. She stays up to date with the latest technology and products to help her patients enjoy a lifetime of good oral health. As a Registered Dental Hygienist, her focus and passion is on providing high quality care and educating patients successfully to promote a healthy mouth and body connection. She is committed to making every hygiene appointment a comfortable and positive experience. She will listen to your concerns and together with our dental team, devise a comprehensive treatment plan to address all your oral health needs. Lorie moved to Charleston from Knoxville, Tennessee in 2014 with her husband and two daughters. She has twin granddaughters that keep her busy and young. In her leisure time she enjoys all the Lowcountry has to offer attending 2nd Sunday on King Street, nearby festivals, amazing restaurants, and our beaches.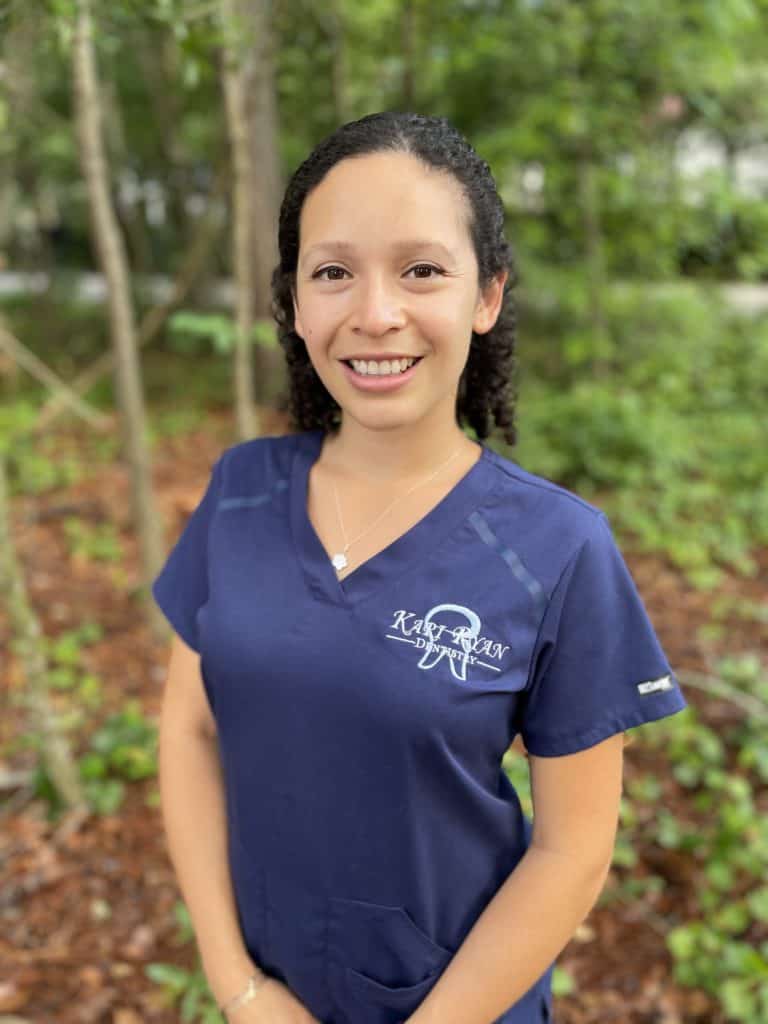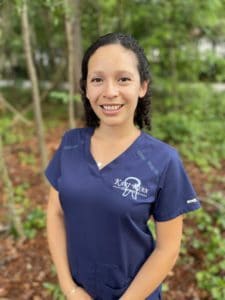 Chelee-New Patient and Insurance Coordinator
Chelee is the first person who will greet you with a smile when entering our practice. She has been in dentistry for 8 years and making patients smile is her goal. She is bilingual and strives to help and answer any questions and make your dental experience seamless. She recently moved to South Carolina from New Jersey with her husband and 4 fur babies. In her spare time, she learns Korean, bike rides, reads at the beach and loves to go out to eat with her husband. Chelee will help make your new patient experience as informative and easy as possible.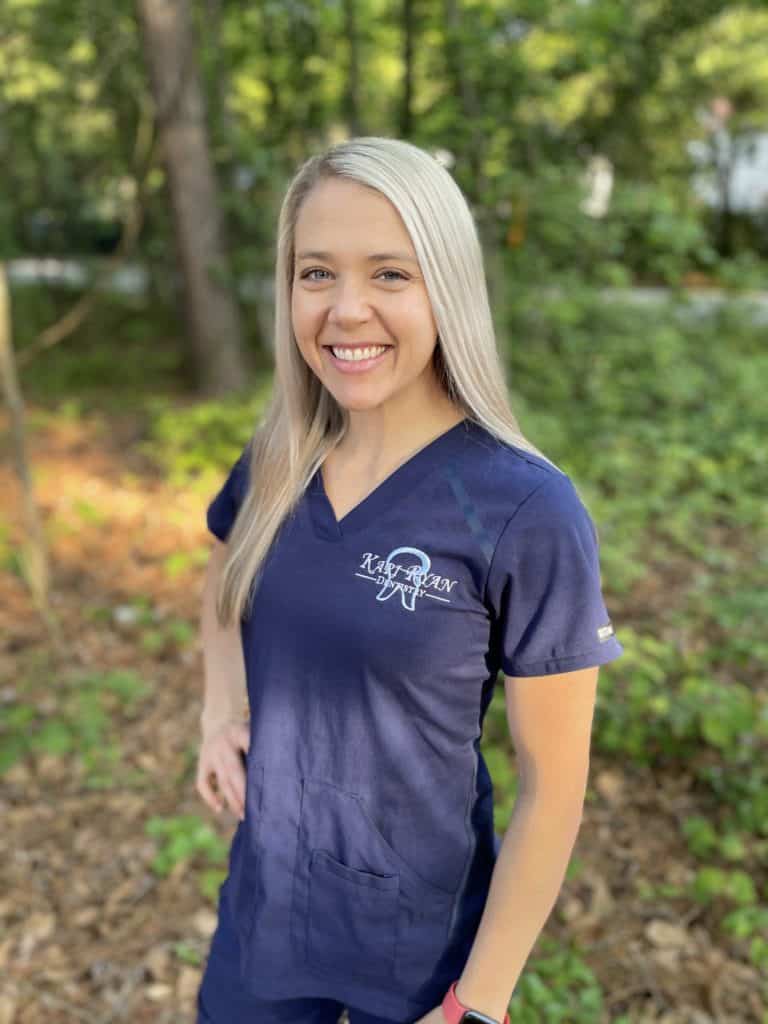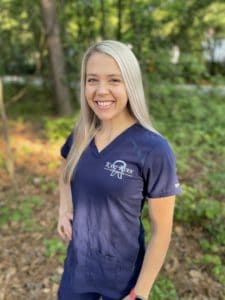 Lacey-Hygienist
Lacey grew up right here in Mt Pleasant and is a native of Charleston. She attended Winthrop University where she got her bachelors in Business Management and met her husband, Chris her junior year. He joined the Army and they moved to Fort Drum, NY right after being married in April of 2011. They had their son, Asher, in August of 2012 and enjoyed 4 years in the cold upstate of norther New York. When her husband was injured, he was medically discharged and they returned home to Charleston. She then returned to school in 2017 at Trident Technical College to attend the dental hygiene program. She as been with Kari Ryan Dentistry since July 2020 and was a previous patient of our practice. She enjoys spending time with family, her 2 dogs, Scarlett, and Banner, working out, being active, watching her son play sports, going to the beach, and she absolutely loves cooking and baking.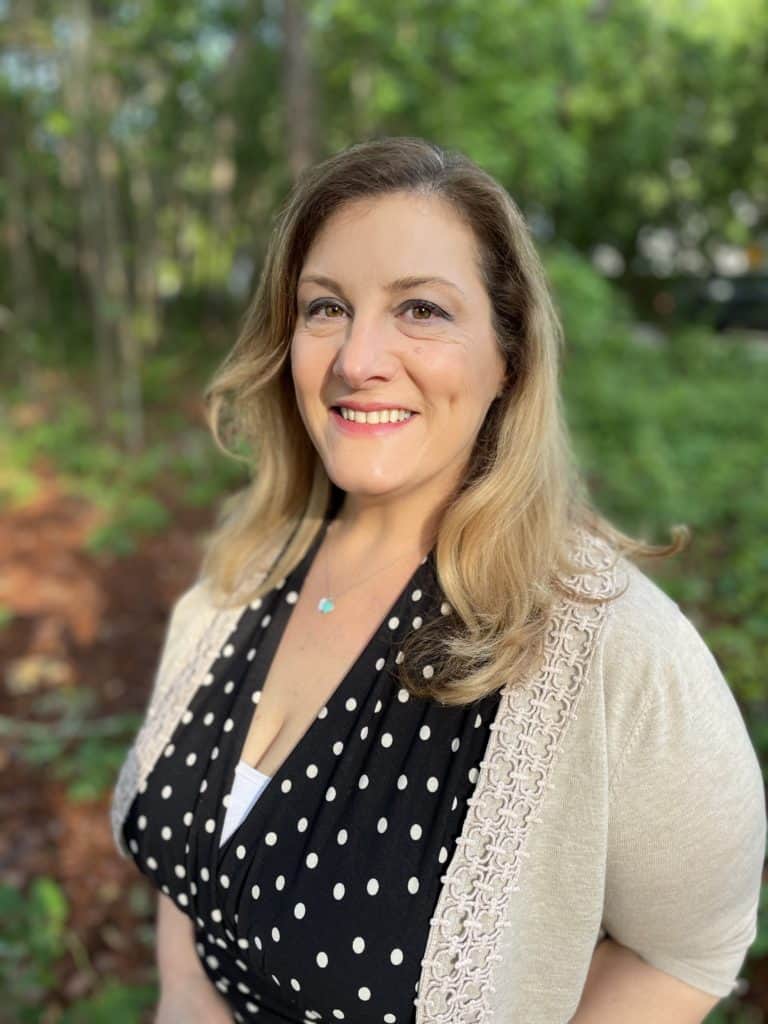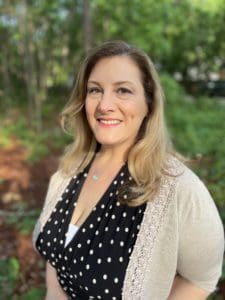 Michele-Treatment/Financial Coordinator
Michele moved to South Carolina in 2015 from Pennsylvania.  She has 22 years of dental administration experience.  Her favorite part of her job is helping people smile!  When not at work, Michele enjoys the beach, crafting, her Jeep and spending time with her boyfriend Ed and their 3 rescue dogs Patty, Mia, and Lucy. Michele is here to help work with you to achieve excellent dental health, without financial concerns.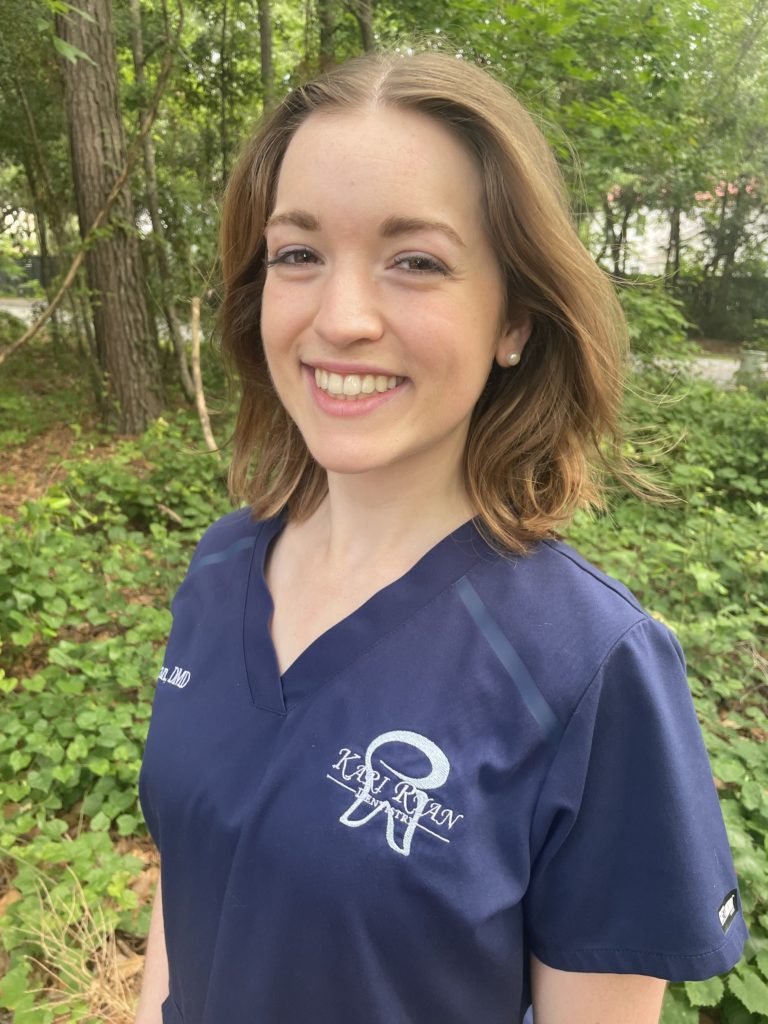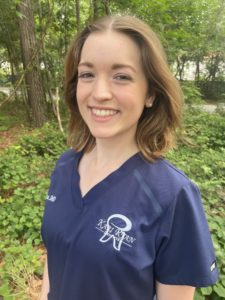 Tarah-Hygienist
Tarah's native roots are placed in New Hampshire where she spent the first 16 years of her life. She then moved to Greenville, SC with her family where she attended dental hygiene school and started her dream career. She married the love of her life, Benjamin in 2019, and they enjoyed living in the upstate together for 2 years. Benjamin was accepted into the Physician Assistant program at Charleston Southern University at the end of 2021, moving them to the Charleston area. In her free time, Tarah enjoys trying out new coffee shops and restaurants, exploring her new surroundings in Charleston, thrift shopping, serving at her church, and traveling. She also loves getting the opportunity to serve on the medical missions team. Tarah loves being a dental hygienist. She thrives on helping every patient reach their optimum oral and overall health in a way that fits their unique needs and lifestyle. She is committed to ensuring every patient is comfortable and pleased with every appointment. Tarah is grateful to God for the opportunity to be a part of the team here at Kari Ryan Dentistry!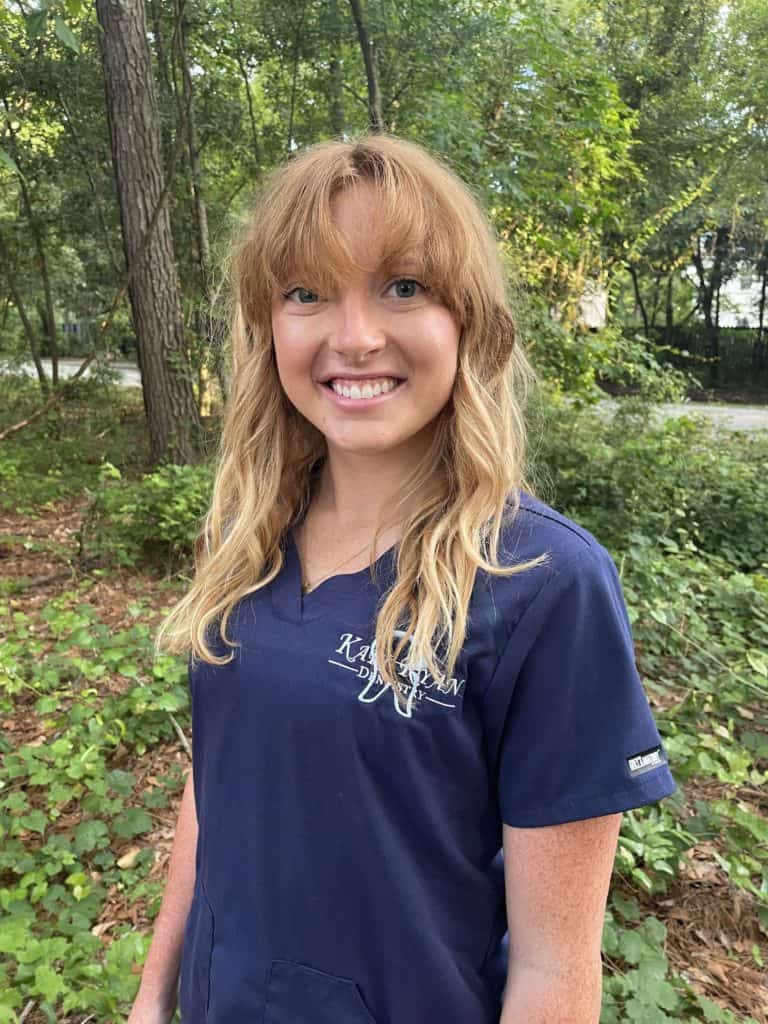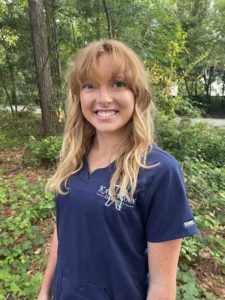 Halie-Hygienist
Halie is new to the Lowcountry but not new to dentistry. She worked as a dental assistant for 5 years before and during hygiene school. She was president of her hygiene class and received the Golden Scaler award of excellence at the end of the program. Halie has wanted to be a dental hygienist since she was 8 years old. She brings a positive and welcoming outlook to the practice and loves making peoples smiles brighter! She loves sports and in her former home of Wisconsin, she loved cheering on the Packers, Badgers, Bucks, and Brewers. She loves spending time with family and friends. She enjoys health and fitness, playing sports, working out, and movies. Charleston has been an exciting new experience to explore, and she is open to any restaurant suggestions. Schedule with Halie today and you will not be disappointed as she welcomes you to the Kari Ryan Dentistry family!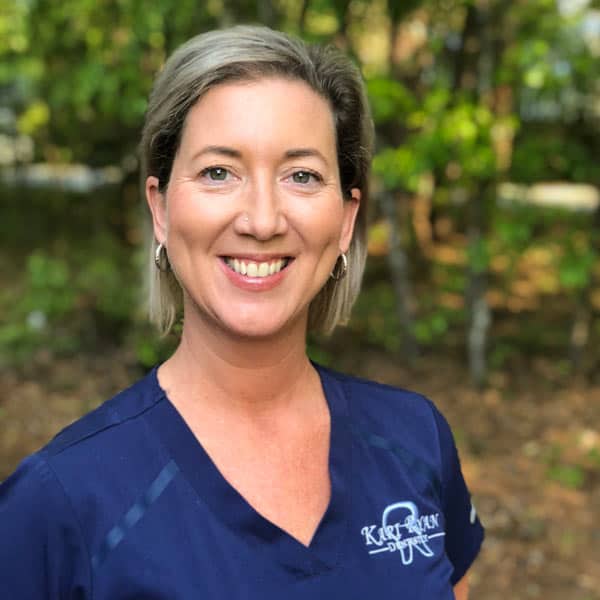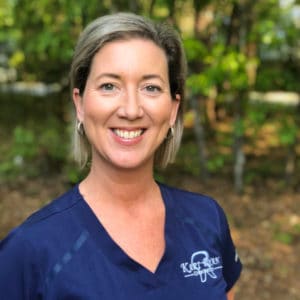 Danyel – Office Manager
Our Office Manager Danyel recently moved to Charleston and comes to us with an extensive dental background. With over 24 years of dental experience, she plays a major role in helping our practice run smoothly and efficiently. She prides herself in excellent customer service and brings a positive outlook on life, making for a fun and welcoming environment for our patients and team. She lives in the beautiful countryside of Awendaw, loves animals, cooking, and everything outdoors. If you ever have any concerns about your visit, you can always contact her. Her goal is to make sure each patient enjoys their visit and is happy to return!