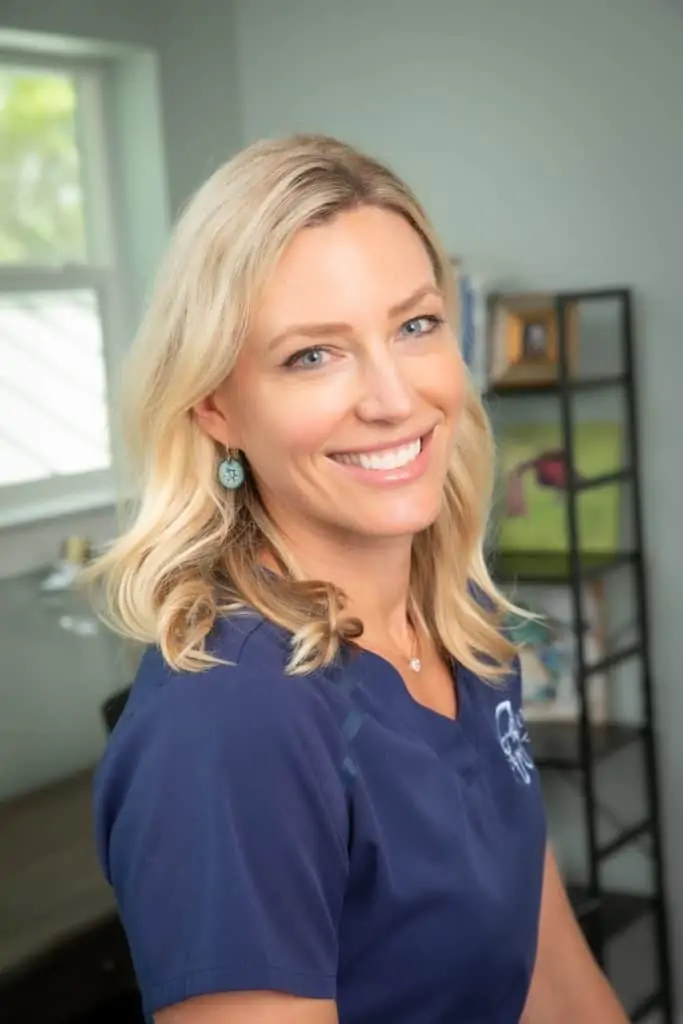 Dr. Kari Ryan grew up in Michigan and received her Bachelor's Degree from Michigan State University. She married her college sweetheart, JB Ryan, and together they moved south for careers and southern sunshine. Dr. Kari graduated from the Medical University of South Carolina to receive her Doctor of Dental Medicine.
Dr. Kari completed a prosthodontic fellowship at the MUSC Oral and Maxillofacial Clinic, where she focused on implant restorations, crowns and bridges, dentures, and treating medically compromised patients. Dr. Kari strives to stay current with new technology and materials, and regularly attends continuing education courses. She feels strongly about giving back to the community through dental clinics and mission trips.
When not doing dentistry, Dr. Kari enjoys being active outdoors. She is a runner, tennis, and beach volleyball player, and loves yoga and swimming. She also enjoys healthy cooking and gardening, and attends Seacoast Church. Above all, Dr. Kari cherishes her time with her husband and children, Avery and Preston.
Dr. Kari is a member of the Charleston Dental Society, South Carolina Dental Association, and American Dental Association.