My Blog
Posts for tag: root canal treatment
By Kari Ryan Dentistry
September 06, 2019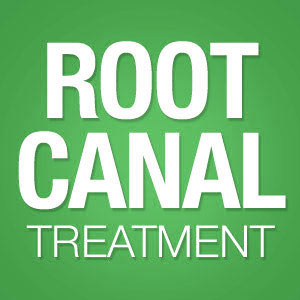 The internet has transformed how we get information. Where you once needed to find an encyclopedia, telephone directory or library, you can now turn to your handy smartphone or tablet for the same information.
But this convenience has a dark side: A lot of material online hasn't undergone the rigorous proofreading and editing published references of yesteryear once required. It's much easier now to encounter misinformation—and accepting some of it as true could harm your health. To paraphrase the old warning to buyers: "Viewer beware."
You may already have encountered one such example of online misinformation: the notion that undergoing a root canal treatment causes cancer. While it may sound like the figment of some prankster's imagination, the idea actually has a historical basis.
In the early 20th Century, a dentist named Weston Price theorized that leaving a dead anatomical part in the body led to disease or major health problems. In Price's view, this included a tooth that had undergone a root canal treatment: With the vital pulp removed, the tooth was, in his view, "dead."
Price amassed enough of a following that the American Dental Association rigorously investigated his claims in the 1950s and found them thoroughly wanting. For good measure, a Journal of the American Medical Association (JAMA Otolaryngology—Head & Neck Surgery) published a study in 2013 finding that not only did canal treatments not increase cancer, but they might even be responsible for decreasing the risk by as much as forty-five percent.
Here's one sure fact about root canal treatments—they can save a tooth that might otherwise be lost. Once decay has infiltrated the inner pulp of a tooth, it's only a matter of time before it spreads through the root canals to the bone. Removing the infected pulp tissue and filling the resulting empty space and root canals gives the tooth a new lease on life.
So, be careful with health advice promoted on the internet. Instead, talk to a real authority on dental care, your dentist. If they propose a root canal treatment for you, they have your best health interest—dental and general—at heart.
If you would like more information on root canal treatment, please contact us or schedule an appointment for a consultation. You can also learn more about this topic by reading the Dear Doctor magazine article "Root Canal Safety: The Truth About Endodontic Treatment and Your Health."
By Kari Ryan Dentistry
June 01, 2018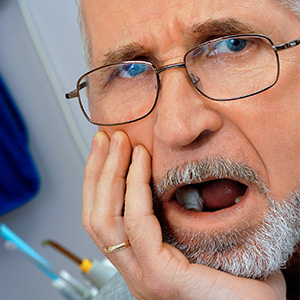 Your tooth is in peril if its innermost layer, the pulp, becomes infected and inflamed. Deep tooth decay, repeated dental procedures or fractures can all expose the pulp and ultimately the roots to infection and lead to tooth loss.
But that scenario isn't inevitable — we can often save the tooth with a root canal treatment. By accessing the tooth's interior through a prepared hole, we're able to clean out the infected tissue in the pulp chamber and root canals, and fill the empty space with a special filling. We then cap the tooth with a custom crown to protect it from a re-infection.
Root canal treatments have a very high success rate — chances are good your tooth will survive for many years afterward. But there's a slight chance the tooth may become re-infected; in that case, a second root canal treatment may be in order.
In a few cases, though, a second root canal may not be advisable, and could even accelerate damage to the tooth. For example, if past dental work resulted in an extensive crown restoration, accessing the root canals the conventional way will require disassembling that restoration. This could weaken the tooth significantly.
We can approach the problem from a different route: instead of accessing the tooth's interior through the crown (the visible part of the tooth), we instead perform a surgical procedure called an apicoectomy, which accesses the tooth at the root end through the gums.
In this procedure we numb the area with local anesthesia and then make a small incision through the gums at the level of the affected root. After access, we remove any diseased tissue around the root and a few millimeters of the root tip itself. We then insert a small filling in its place to seal the canal and prevent further infection. In some cases we may also insert a graft to encourage bone growth and aid in healing.
Over time, the affected area will heal and return to normal function. Even if a traditional root canal treatment can't be used, an apicoectomy could be another option for saving your tooth.
If you would like more information on your options for preserving a problem tooth, please contact us or schedule an appointment for a consultation. You can also learn more about this topic by reading the Dear Doctor magazine article "Apicoectomy."