My Blog
Posts for: March, 2017
By Kari Ryan Dentistry
March 24, 2017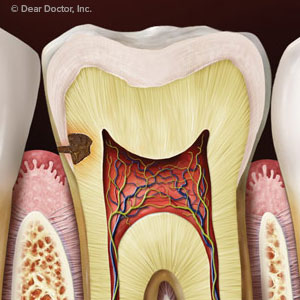 Tooth decay is one of the world's most prevalent diseases — and one of the most preventable. We've known the primary prevention recipe for decades: brushing and flossing daily, and dental cleanings and checkups at least twice a year.
But consistent oral hygiene isn't enough — you should also pay attention to your overall health, diet and lifestyle habits. Each of these areas in their own way can contribute to abnormally high mouth acid, which can soften enamel and open the door to tooth decay.
Lower saliva production is one such problem that can arise due to issues with your health. Among its many properties, saliva neutralizes acid and helps maintain the mouth's optimum neutral pH level. But some health conditions or medications can reduce saliva flow: less saliva means less neutralization and chronic acidity.
You can also inhibit saliva flow with one particular lifestyle habit — smoking. Tobacco smoke can damage salivary glands. Nicotine, tobacco's active ingredient, constricts blood vessels, leading to fewer antibodies delivered by the blood stream to mouth tissues to fight disease.
A diet heavy on acidic foods and beverages can also increase mouth acidity. It's not only what you're eating or drinking — it's also how often. If you're constantly snacking or sipping on something acidic, saliva doesn't have a chance to complete the neutralizing process.
In addition to your daily oral hygiene practice, you should also make changes in these other areas to further lower your risk of tooth decay. If you're taking medications that cause dry mouth, see if your doctor can prescribe a different one or try using products that stimulate saliva. Quit smoking, of course, as much for your mouth as for the rest of your health.
On the dietary front, reduce your intake of acidic foods and beverages, especially sodas, energy or sports drinks. If you've counted on the latter for hydration, switch to water instead. And limit acidic foods to mealtime rather than throughout the day.
It's all about maintaining a healthy pH level in your mouth. Doing so along with good oral hygiene will help you better avoid destructive tooth decay.
If you would like more information on preventing tooth decay, please contact us or schedule an appointment for a consultation. You can also learn more about this topic by reading the Dear Doctor magazine article "Tooth Decay: How to Assess Your Risk."
By Kari Ryan Dentistry
March 09, 2017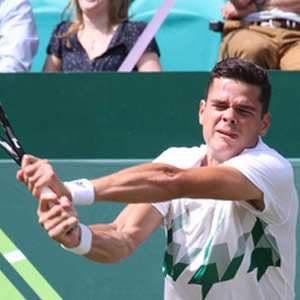 When you're among the top players in your field, you need every advantage to help you stay competitive: Not just the best equipment, but anything else that relieves pain and stress, and allows you to play better. For top-seeded Canadian tennis player Milos Raonic, that extra help came in a somewhat unexpected form: a custom made mouthguard that he wears on the court and off. "[It helps] to not grind my teeth while I play," said the 25-year-old up-and-coming ace. "It just causes stress and headaches sometimes."
Mouthguards are often worn by athletes engaged in sports that carry the risk of dental injury — such as basketball, football, hockey, and some two dozen others; wearing one is a great way to keep your teeth from being seriously injured. But Raonic's mouthguard isn't primarily for safety; it's actually designed to help him solve the problem of teeth grinding, or bruxism. This habitual behavior causes him to unconsciously tense up his jaw, potentially leading to problems with muscles and teeth.
Bruxism is a common issue that's often caused or aggravated by stress. You don't have to be a world-class athlete to suffer from this condition: Everyday anxieties can have the same effect. The behavior is often worsened when you consume stimulating substances, such as alcohol, tobacco, caffeine, and other drugs.
While bruxism affects thousands of people, some don't even suspect they have it. That's because it may occur at any time — even while you're asleep! The powerful jaw muscles that clench and grind teeth together can wear down tooth enamel, and damage both natural teeth and dental work. They can even cause loose teeth! What's more, a clenching and grinding habit can result in pain, headaches and muscle soreness… which can really put you off your game.
There are several ways to relieve the problem of bruxism. Stress reduction is one approach that works in some cases. When it's not enough, a custom made occlusal guard (also called a night guard or mouthguard) provided by our office can make a big difference. "When I don't sleep with it for a night," Raonic said "I can feel my jaw muscles just tense up the next day. I don't sense myself grinding but I can sort of feel that difference the next day."
 An occlusal guard is made from an exact model of your own mouth. It helps to keep your teeth in better alignment and prevent them from coming into contact, so they can't damage each other. It also protects your jaw joints from being stressed by excessive force. Plus, it's secure and comfortable to wear. "I wear it all the time other than when I'm eating, so I got used to it pretty quickly," said Raonic.
Teeth grinding can be a big problem — whether you put on your game face on the court… or at home. If you would like more information about bruxism, contact us or schedule an appointment for a consultation. You can learn more in the Dear Doctor magazine articles "Stress & Tooth Habits" and "When Children Grind Their Teeth."