My Blog
Posts for: August, 2016
By Kari Ryan Dentistry
August 26, 2016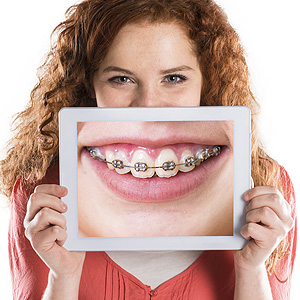 If you or a family member has problems with teeth alignment or your bite, you may be considering braces. This tried and true method can straighten out most smiles — but there's more to braces than you may realize.
For one thing, orthodontic treatment wouldn't work if it weren't for the natural mechanism for tooth movement that already exists in the mouth. It may seem your teeth are rigidly set in the jawbone but that's not how they maintain their attachment: that's the job of an elastic connective tissue known as the periodontal ligament that lies between the tooth and the bone. The ligament has tiny fibers that attach to the tooth on one side and to the bone on the other to actually hold the teeth in place, much like a hammock secured between two posts.
The ligament attachment also allows the teeth to move incrementally in response to environmental factors or the aging process. We harness this natural movement ability with braces to move teeth to a more desirable position. We first attach small brackets to the front crowns of the teeth (the visible portion) and then string arch wires through them. We then attach the wires to anchor points where we can adjust the amount of tension they're exerting through the brackets against the teeth. By gradually increasing that tension, the teeth respond as they would when any force is applied against them and begin to move.
By precisely controlling that movement we can transform a patient's smile. But we believe the advantages are more than cosmetic: the teeth will function better and will be easier to care for and keep clean. These benefits, though, have to be balanced with heightened risks for root resorption (something that occurs only about 10% of the time) in which the ends of the roots can shrink, or loss of mineral content in teeth enamel where the hardware makes it more difficult to remove bacterial plaque. These risks can be reduced by closely monitoring dental health during the entire treatment process and through stepped up efforts in daily oral hygiene.
The starting point for deciding on an orthodontic treatment is a thorough dental examination with x-rays or CT scan imaging. Once we have a complete picture of your misalignment problems and any other extenuating circumstances, we can recommend a treatment plan just for you.
If you would like more information on orthodontic treatment, please contact us or schedule an appointment for a consultation. You can also learn more about this topic by reading the Dear Doctor magazine article "Moving Teeth with Orthodontics."
By Kari Ryan Dentistry
August 11, 2016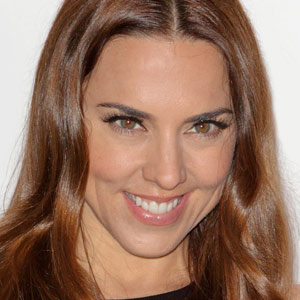 As a member of the best-selling pop group Spice Girls, Mel C (AKA Sporty Spice) enjoyed her share of musical superstardom. At the band's peak in the Nineties, the young singer's signature look featured baggy sweatpants, an assortment of tattoos, a nose stud and a gold-capped incisor, front and center in her mouth. Today, Melanie Chisholm is still singing — but now she's a mom, an amateur triathlete… and that gold tooth is just a memory. Not only that, her smile looks more evenly spaced and whiter than it did when she was referred to as the "tomboy" of the group.
What happened? In our view, it all boils down to changing tastes — plus a little bit of help from dental professionals. As the "wannabe" singer proves, there's no single standard when it comes to making your teeth look their best. Your own look is unique to you — and your smile can reflect that individuality.
For example, crowns (caps) are substantial coverings that may be placed on teeth when they are being restored. They are available in three types: gold, all-porcelain, or porcelain-fused-to-metal. The latter two are tooth-colored, while the gold is — well, shiny like gold bling. Which one is right for you? In many cases, it's your choice.
Likewise, dental veneers — wafer-thin shells that can correct cosmetic issues by covering the surface of your teeth — can be made in a variety of shades. Their hues may range from natural ivory to Hollywood white, and everything in between. What's the best color for you? Only you can say.
Some people opt for a "smile makeover" that uses small irregularities in the spacing and color of teeth to create a more "natural" look. Other folks want a perfectly even, brilliant white smile that dazzles the eye. Still others are looking to match or restore the smile they once had — perhaps even re-creating a signature gap between the teeth. As long as there are no other dental issues involved, the choice is yours.
So if you're unhappy with your smile — or if you feel it doesn't reflect the person you "wannabe" — why not talk to us about a smile makeover? Just call our office to schedule a consultation. You can learn more about this topic in the Dear Doctor magazine articles "Beautiful Smiles by Design" and "The Impact of a Smile Makeover."