My Blog
Posts for: January, 2016
By Kari Ryan Dentistry
January 21, 2016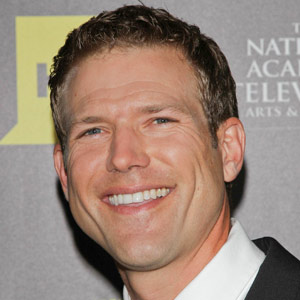 Are bleeding gums something you should be concerned about? Dear Doctor magazine recently posed that question to Dr. Travis Stork, an emergency room physician and host of the syndicated TV show The Doctors. He answered with two questions of his own: "If you started bleeding from your eyeball, would you seek medical attention?" Needless to say, most everyone would. "So," he asked, "why is it that when we bleed all the time when we floss that we think it's no big deal?" As it turns out, that's an excellent question — and one that's often misunderstood.
First of all, let's clarify what we mean by "bleeding all the time." As many as 90 percent of people occasionally experience bleeding gums when they clean their teeth — particularly if they don't do it often, or are just starting a flossing routine. But if your gums bleed regularly when you brush or floss, it almost certainly means there's a problem. Many think bleeding gums is a sign they are brushing too hard; this is possible, but unlikely. It's much more probable that irritated and bleeding gums are a sign of periodontal (gum) disease.
How common is this malady? According to the U.S. Centers for Disease Control, nearly half of all  Americans over age 30 have mild, moderate or severe gum disease — and that number increases to 70.1 percent for those over 65! Periodontal disease can occur when a bacteria-rich biofilm in the mouth (also called plaque) is allowed to build up on tooth and gum surfaces. Plaque causes the gums to become inflamed, as the immune system responds to the bacteria. Eventually, this can cause gum tissue to pull away from the teeth, forming bacteria-filled "pockets" under the gum surface. If left untreated, it can lead to more serious infection, and even tooth loss.
What should you do if your gums bleed regularly when brushing or flossing? The first step is to come in for a thorough examination. In combination with a regular oral exam (and possibly x-rays or other diagnostic tests), a simple (and painless) instrument called a periodontal probe can be used to determine how far any periodontal disease may have progressed. Armed with this information, we can determine the most effective way to fight the battle against gum disease.
Above all, don't wait too long to come in for an exam! As Dr. Stork notes, bleeding gums are "a sign that things aren't quite right." Â If you would like more information about bleeding gums, please contact us or schedule an appointment. You can read more in the Dear Doctor magazine article "Bleeding Gums." You can read the entire interview with Dr. Travis Stork in Dear Doctor magazine.
By Kari Ryan Dentistry
January 06, 2016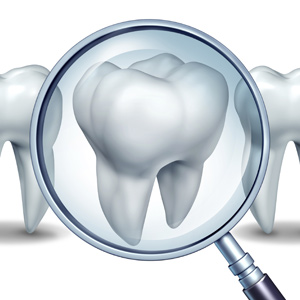 Enamel — that tough, outermost tooth layer — protects your teeth from all sorts of hazards, from bacterial attack to temperature extremes. But although the hardest substance in the human body, enamel has a mortal enemy — acid. High acid levels can cause the minerals in enamel to dissolve, a process called de-mineralization. And although saliva can neutralize these levels in approximately 45-60 minutes and restore some of the enamel's lost minerals, a constant acidic environment can overwhelm this natural mechanism.
That's why you should be careful with the amount and frequency of acidic foods and drinks like citrus fruits or coffee. You should be especially concerned about your intake of sodas, energy drinks or sports drinks. The latter in particular are designed to replace fluids and nutrients during intense exercise or sports events, but are often consumed as a regular beverage. And all these drinks mentioned are often sipped on throughout the day, resulting in a constant wash of acid in your mouth that can interrupt the protective response of saliva.
There's one other source for high mouth acidity that comes not from outside the body but from within. GERD — Gastro Esophageal Reflux Disease — is a condition in which digestive acid refluxes (flows back) into the esophagus. While chronic acid reflux can damage the lining of the esophagus and lead to ulcers or even cancer, it may also pose a danger to teeth if the acid regularly rises into the mouth. Individuals encountering this will know it by the awful, acrid taste of vomit in their mouth.
To reduce the chances of high mouth acid due to food intake, limit the consumption of acidic foods and beverages to meal times and sports drink consumption to strenuous exercise or sporting events. Better yet, consider the greatest hydrator of all, water — with a neutral pH of 7.
If you're experiencing chronic heartburn or other GERD symptoms, make an appointment to see your primary care doctor or a gastroenterologist as soon as possible. Many treatments are effective and will not only improve your general health but may also help preserve your tooth enamel.
If you would like more information on the effect of acid in the mouth and how to reduce it, please contact us or schedule an appointment for a consultation. You can also learn more about this topic by reading the Dear Doctor magazine articles "Dentistry & Oral Health for Children" and "GERD — Gastro Esophageal Reflux Disease."